Fat Brain Toy - Simpl Dimpl
Regular price
Sale price
$4.95 USD
Unit price
per
Sale
Sold out
Young or old, this unique little keychain provides endless hours of fidget fun! The frame is made of strong, high quality plastic - ideal for rattling around in your pocket or purse - and the two colorful buttons are made of 100% silicone. One touch and your fingers can't stop pushing, poking, and popping!

Available in four brilliant color combinations and perfectly sized to fit any set of keys, the Simpl Dimpl is a simple delight that's hard to resist.

Simpl Dimpl Unique key chain featuring silicone fidget buttons Encourages tactile stimulation, calmness, concentration Fidgety fingers can't put it down! Buttons each textured on one side with the Fat Brain Toys logo Mini carabiner clip makes it easy to attach and detach from keys, purse, backpack

Choose between 4 exciting color combinations - Blue/Lime, Blue/Pink, Orange/Lime, Purple/Lime Purchase includes one Simpl Dimpl key chain Frame made of high quality ABS plastic Buttons made of 100% high quality silicone
Share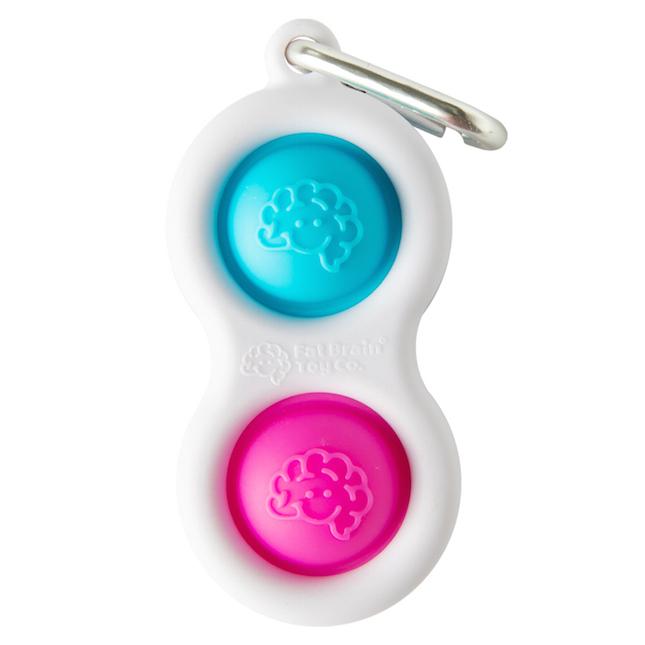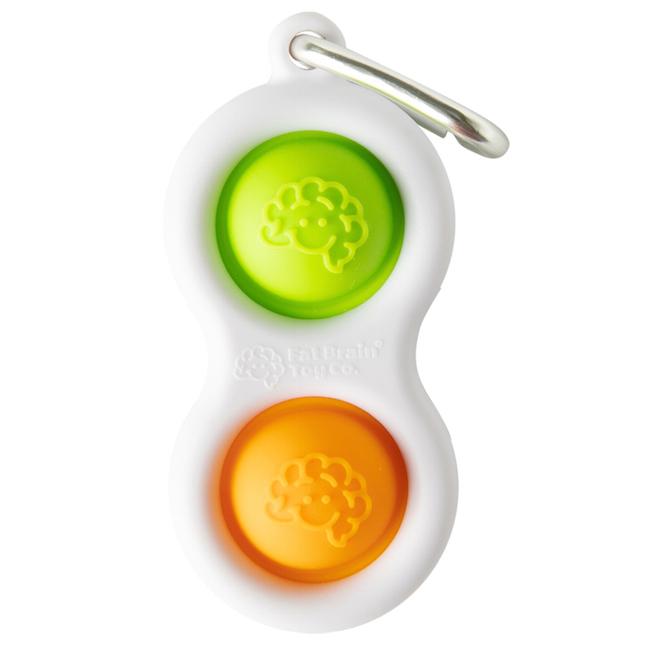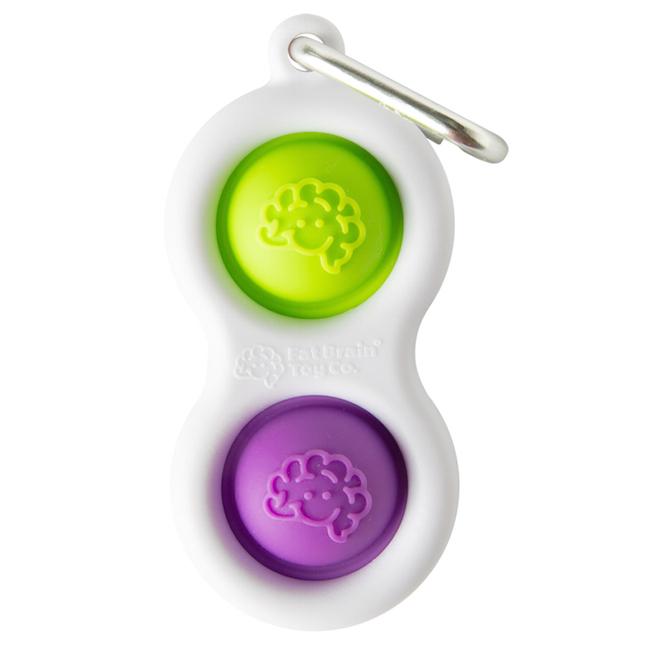 All ages
I keep one of these on my keychain and it's great for stress relief!
Great for fidgity kids!
Great for short or long car trips with fidgity kids
These are great for an in car toy or on your keys for young kids to play with. My toddler wants my keys and i give him this to play with
We still love these!
I snagged these for Christmas a year or two ago (mom brain, I do not remember how long ago it was) and we still love them! I use them as much as the kids. They're a great fidget, that is QUIET, and doesn't have choking hazards or possible lead like so many spinners.
These are perfect to help both my daughter and son be quiet when we go to the store or car ride. My daughter loves sensory stuff and this satisfies her. Would definitely buy again