Tea Drops - Tumeric
Regular price
Sale price
$2.25 USD
Unit price
per
Sale
Sold out
Meet TURMERIC: Creamy and light on the palate, our Turmeric Tea Drops are lightly sweetened with organic palm sugar. Use one to make a well balanced and delicious Golden Milk with a dash of milk or cream! Turmeric has powerful anti-inflammatory effects and is a very strong antioxidant. Drink daily to help boost your immune system.  Some left over tea leaves at the bottom of your cup is expected and drinkable. Lightly sweetened with organic coconut palm sugar.  
PERSONALITY TRAITS: Earthy, soft, lightly sweet. She is golden, warm, and always smiling. She's full of wisdom and positivity, and also knows all of the ancient healing techniques to make you feel your best.  
PACKAGING OPTIONS: NEW Recyclable Cylinder - includes 10 Tea Drops in recyclable branded single serve packaging No Box OR Just Drops: Buy a tea drop or two Tea Drops individually wrapped Single Serve Tea Drops *This option does not come with instructions insert.
NUTRITION FACTS TURMERIC (Caffeine Free): Calories: 5, Total Carb: 1g, Sugars: <1g TURMERIC: Organic Turmeric, organic coconut palm sugar Lightly sweetened with organic coconut palm sugar.
Share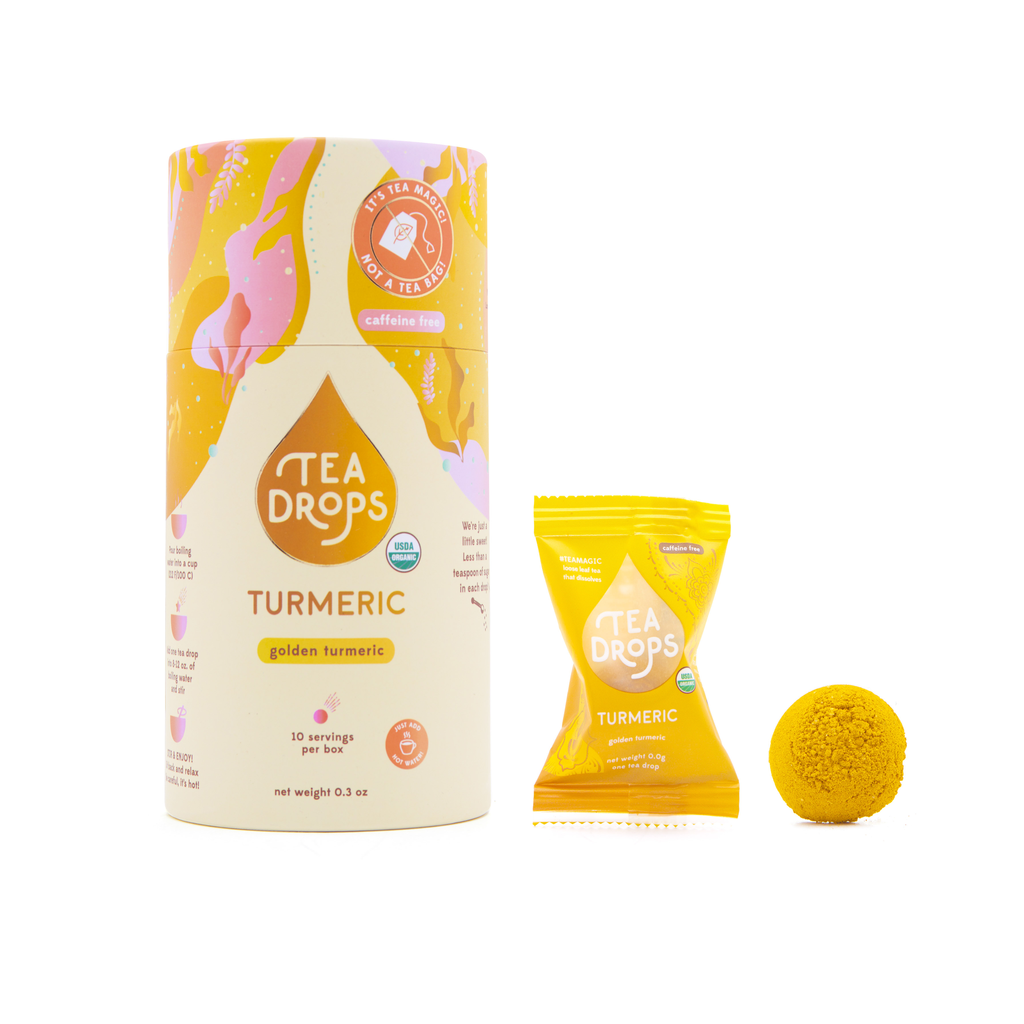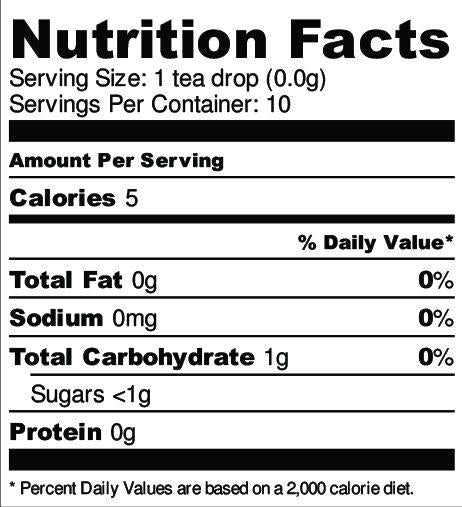 I love this as a tasty way to get my daily turmeric in! Tea firm is wonderful!