Lalabye Baby Diapers - Cover, House Divided Collection
Regular price
Sale price
$17.00 USD
Unit price
per
Sale
Sold out
Lalabye Baby Diaper Covers are made from the same material as our One Size Diapers: lightweight and water-resistant fabric (TPU) with a laminated interior that can be easily wiped clean/dry and re-used immediately.

The softly bound leg and back elastics are great for babies with sensitive skin, and set the look of our Covers apart from our One-Size Diapers. Adjustable to fit your baby or toddler ranging from 8-35 lbs, the cover is a water-resistant shell that can be used for any time of day and for several activities such as sleeping, swimming, or even potty training!

 **Covers are sold without absorbency, so be sure to add your favorite absorbent material before use as a diaper, such as prefolds, flats, or flour sack towels. Or you can use the covers as an all-in-two by snapping in a Lalabye Baby bamboo or stay dry insert (sold separately), or snap the cover over-top your favorite nighttime fitted!

** What is a cloth diaper cover? A cloth diaper cover does not have any fabric sewn inside of the shell-it is only the soft, flexible, wipeable TPU on the inside. They are purely water-resistant shells and contain no absorbency. You have to add your own absorbency, such as prefolds, our snap-in bamboo inserts, our stay-dry bamboo inserts, flour sack towels, prefolds, fitteds, whatever you choose!

How are covers used? Covers are simply put on over-top of your choice of absorbency OR you can snap in inserts in our covers because there are snaps at the front and back of the cover, just like in our one-size diapers. Covers can also be used over padded underwear as trainers, used with no absorbency as a swim diaper, or with many layers of absorbency as a nighttime diaper.
Share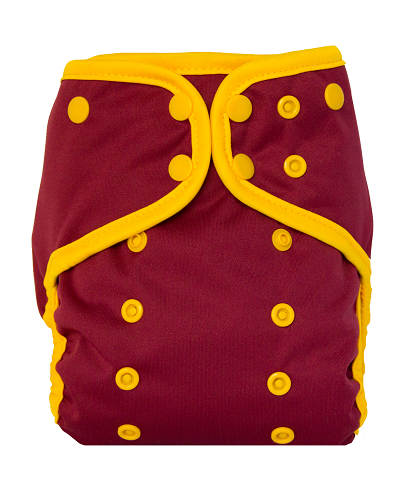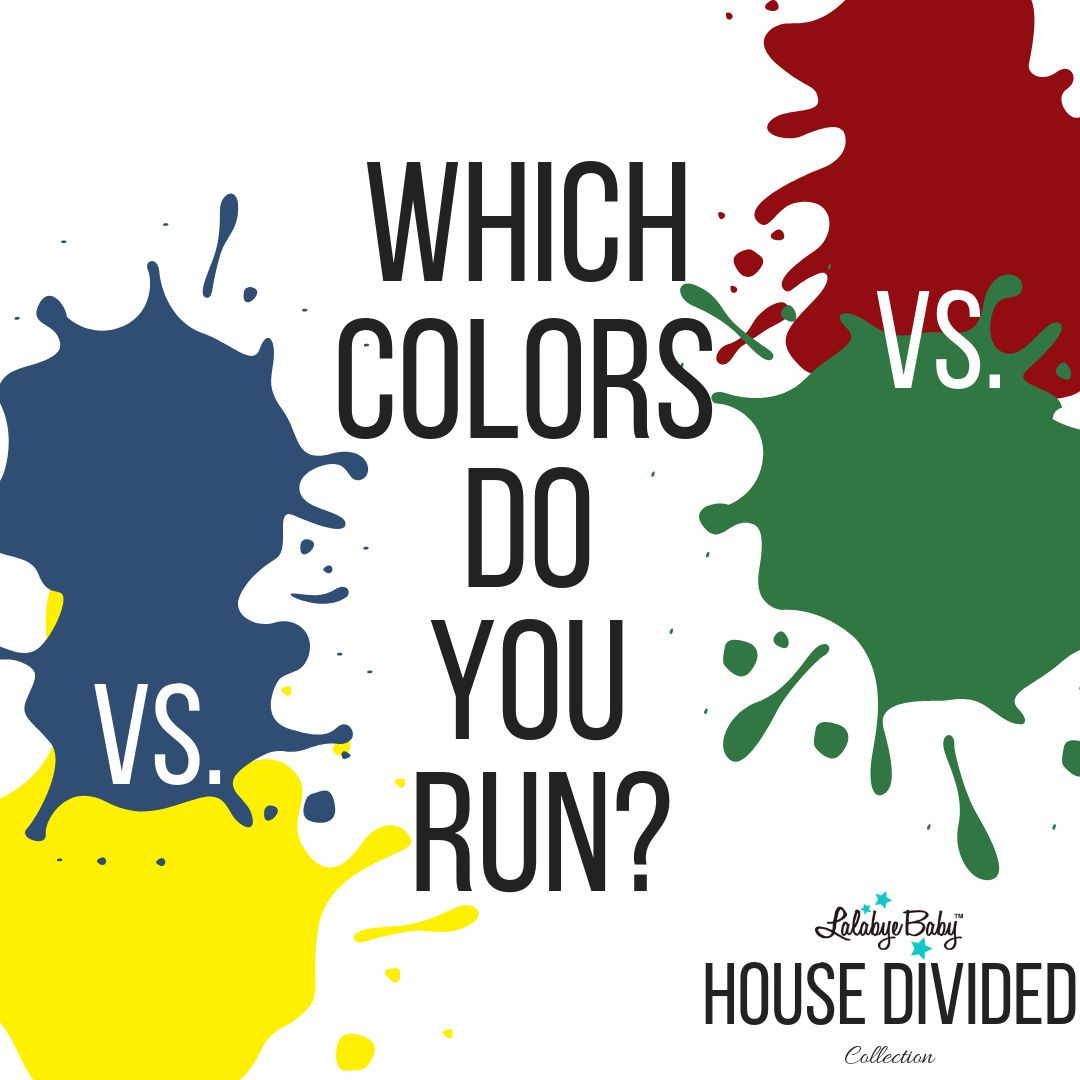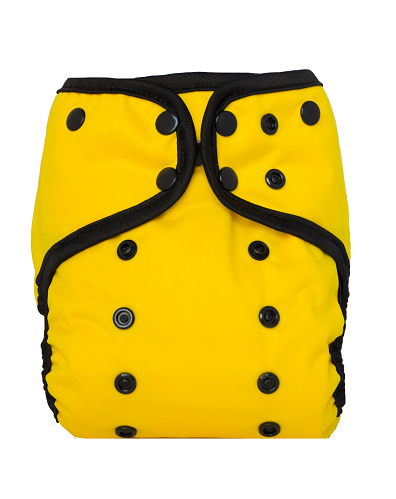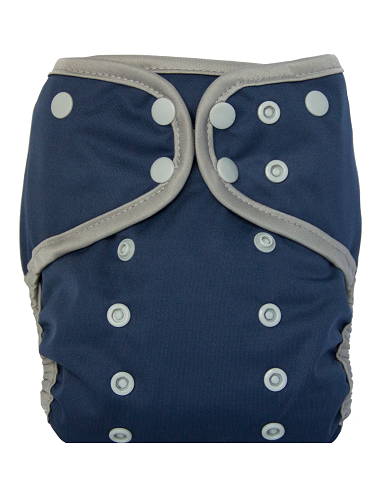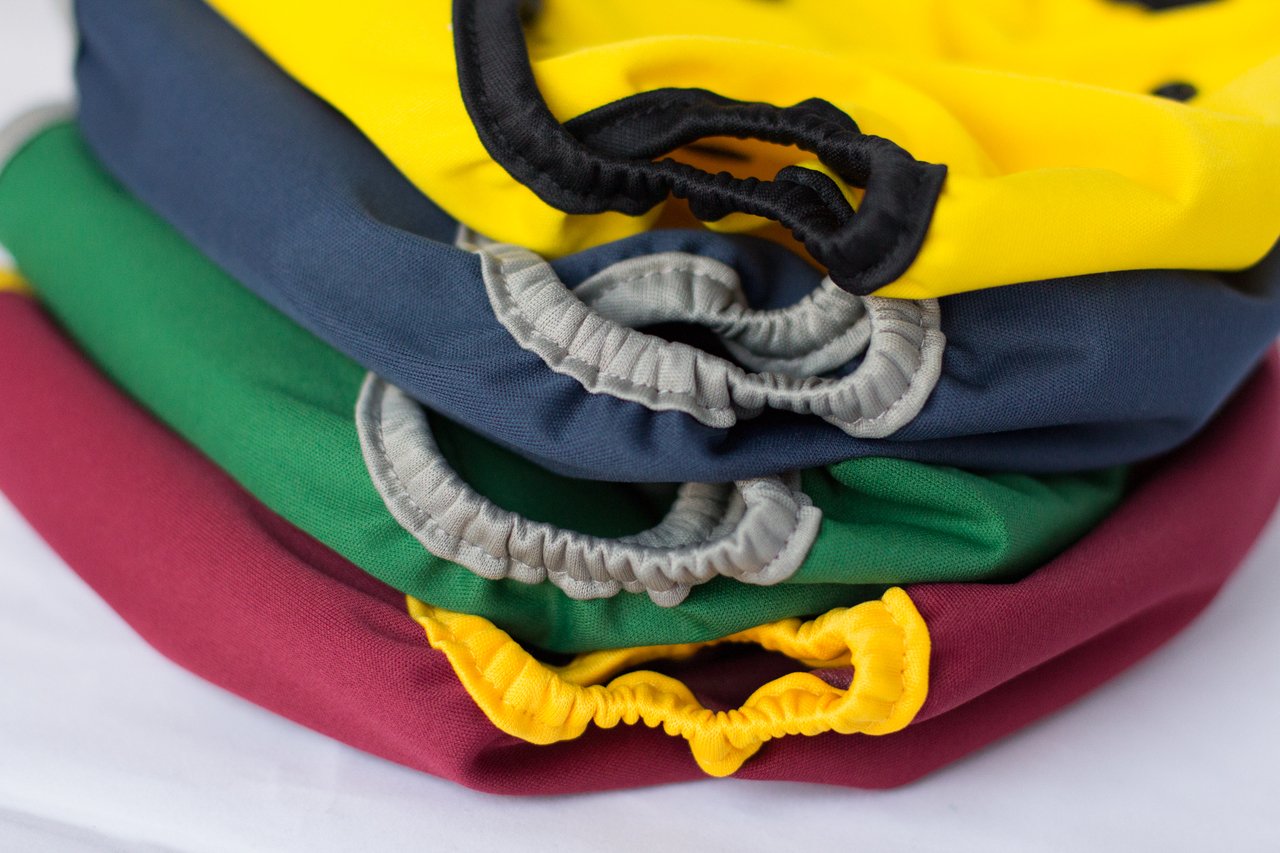 Such a cute idea! We get to put our colors on baby. Great fitting and wipes clean!